Benefits of Teeth Whitening
Benefits of Teeth Whitening
Written By West Georgia Family Dentistry on March 6, 2022
---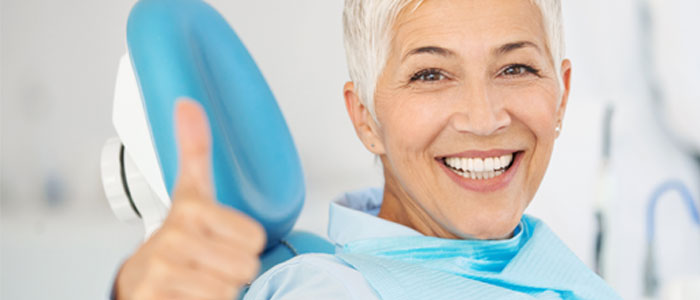 Do you have stains on your teeth, or discoloration? Many of our patients express discontent about the color of their teeth: many have found teeth whitening to be an effective and affordable way to make their smile pop! West Georgia Family Dentistry in Douglasville has expert teeth whitening available to all of our patients. If you are considering teeth whitening, you probably have several questions. Our team is always ready to help you make educated decisions regarding your oral health.
Why Consider Teeth Whitening?
There are several reasons why a patient may consider at-home teeth whitening:
Teeth whitening kits can be made in our dental office in Douglasville and they're yours to keep.
Discoloration often makes patients self-conscious and afraid to embrace their smile.
It's the most affordable way to brighten your smile.
When whitening toothpastes don't work, in-office whitening is the most effective option.
Learn more about the benefits of teeth whitening.
It is important to note that teeth whitening is not a substitute for proper oral hygiene. While whitening greatly improves the appearance of your teeth, it does not replace the need for frequent brushing and flossing, in addition to periodic dental examinations.
At-Home Whitening at West Georgia Family Dentistry
Investing in our teeth whitening kits, puts you on control. You can use your kit for years to come as long as you don't have any major dental work done. This cuts down on costly in-office whitening visits, saving time and money! We are proud to offer this quick and effective service to our patients.
The teeth-whitening process involves using a peroxide gel that is absorbed by the enamel and dentin layers on your teeth. This helps remove molecules that are causing discoloration and instantly brightens your smile. The entire process only takes a few minutes a day and is considered to be very safe by the dental community.
Schedule an Appointment Today
If you have tooth discoloration, whitening is the best way to instantly improve the appearance of your teeth, giving you the confidence you need to take on the world. Our team is always ready to answer your questions and weigh the pros and cons of every procedure. We pride ourselves on providing holistic treatment to each and every one of our patients.
Contact our dental office in Douglasville today or reach us directly at (770) 949-1680.

Posted In: Cosmetic Dentistry Teeth Whitening