Dental Bridges for Douglasville Patients
Dental Bridges for Douglasville Patients
Written By West Georgia Family Dentistry on February 6, 2022
---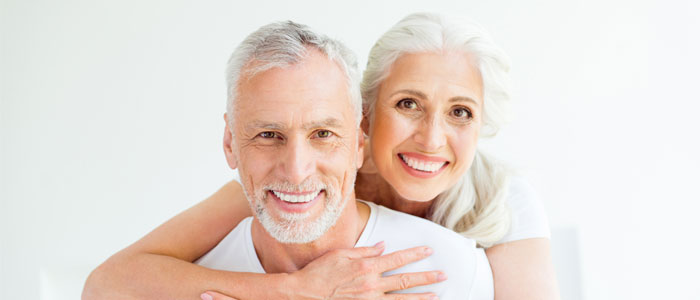 Do you have missing teeth? You're not alone. There are several options to fill gaps in your smile that can restore your confidence and function to your mouth. If you are looking for a way to fill in missing teeth, you may want to consider dental bridges. West Georgia Family Dentistry in Douglasville specializes in both cosmetic and reconstructive dentistry for our patients. If you are missing teeth, we have the team and tools to give you a smile you can be proud of.
What Are Dental Bridges?
Dental bridges are simply false teeth that are attached to surrounding teeth, typically a crown. There are several types of bridges, ranging from traditional to cantilever to implant-supported. The type you receive ultimately depends on the amount of teeth you have in your mouth, how wide the gaps are between your teeth, and how healthy your remaining teeth are.
Bridges, compared to dental implants, are a cost-effective way to fill in gaps between your teeth. They are a minimally-invasive procedure that one of our dentists can usually perform in a couple of visits.
Benefits of Dental Bridges
Minimally-invasive and not painful to implement
Restore function to your mouth without surgery
Restore speech and pronunciation
Prevent your remaining teeth from shifting in undesirable ways
Are Dental Bridges Right for Me?
If you feel that you could benefit from bridges, contact your dentist to see what your options are. West Georgia Family Dentistry prides itself on developing dental care plans for each patient holistically. Our team will go over the pros and cons of dental bridges, including the total cost and insurance implications.
Patients with missing teeth can benefit greatly from dental bridges. Not only do they restore your smile, but they can restore function to your mouth as well. In addition, quality dental bridges can often last up to 15 years or even longer!
Dental Bridges in Douglasville
If you have missing teeth, dental bridges can be an effective and affordable way to restore function and confidence to your smile! Contact our dental office in Douglasville directly at (770) 949-1680.

Posted In: Cosmetic Dentistry Dental Bridges